At Munster we have been providing a diverse range of services in engineering, construction, maintenance, and refurbishment since 2008.
With our extensive industry experience, and market leading capabilities we have proven our capacity to deliver bespoke, and complex projects. From design concept to project completion, and preventive maintenance scheduling, we ensure that every step of the process is transparent, collaborative, and cost effective.
Our services are delivered throughout Australia to a diverse range of organisations, and businesses that require engineering, construction, maintenance, refurbishment, fabrication, installation, commissioning, electrical, and facilities management.

Munster have expert in-house design and engineering capabilities to deliver everything from conceptual designs to detailed drawings. Our expert team has years of experience in structural and mechanical design, and can turn concepts into practical, and workable solutions. Additionally, we provide a full range of temporary works, engineering design, and fabrication services across multiple sectors.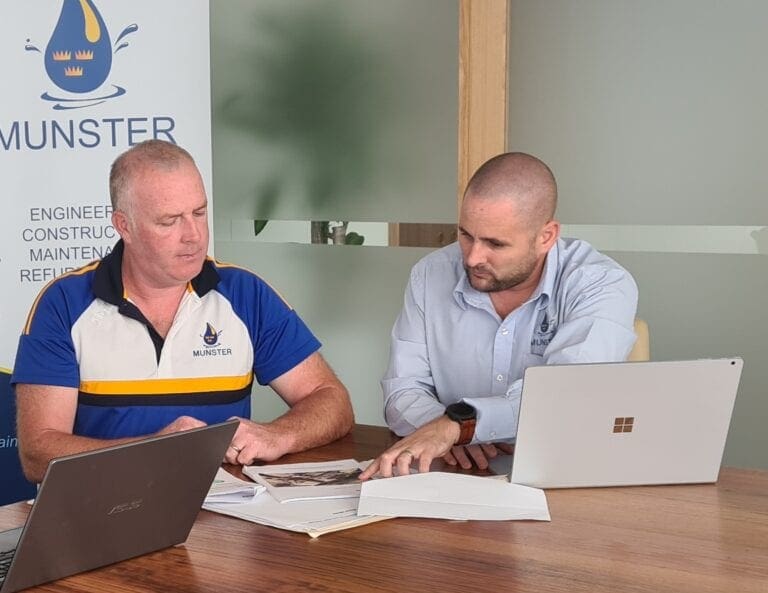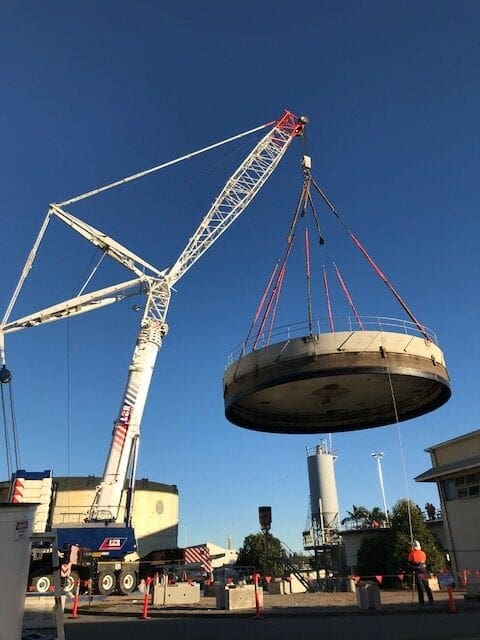 Our construction management services comprise of a full range of building, and refurbishment activities. Munster partners seamlessly with clients to deliver quality infrastructure projects, and facilities. Our experienced team consistently builds long-term relationships with all stakeholders by ensuring high quality delivery models, and products.
We deliver construction projects with a team of highly qualified, and experienced tradespeople, in civil, mechanical, electrical, and plumbing disciplines. We hold a steadfast commitment to meeting client expectations, and quality standards in all our construction management services.

Our maintenance team has the experience, expertise, resources, and capability to deliver a full selection of maintenance services across multiple disciplines to best serve our clients' interests. Our services include a full 24-hour, 365-day a year breakdown response.
Munster's dedicated technicians are committed to meeting your service, and maintenance requirements through cost-effective, high quality, safe, and service-driven maintenance solutions.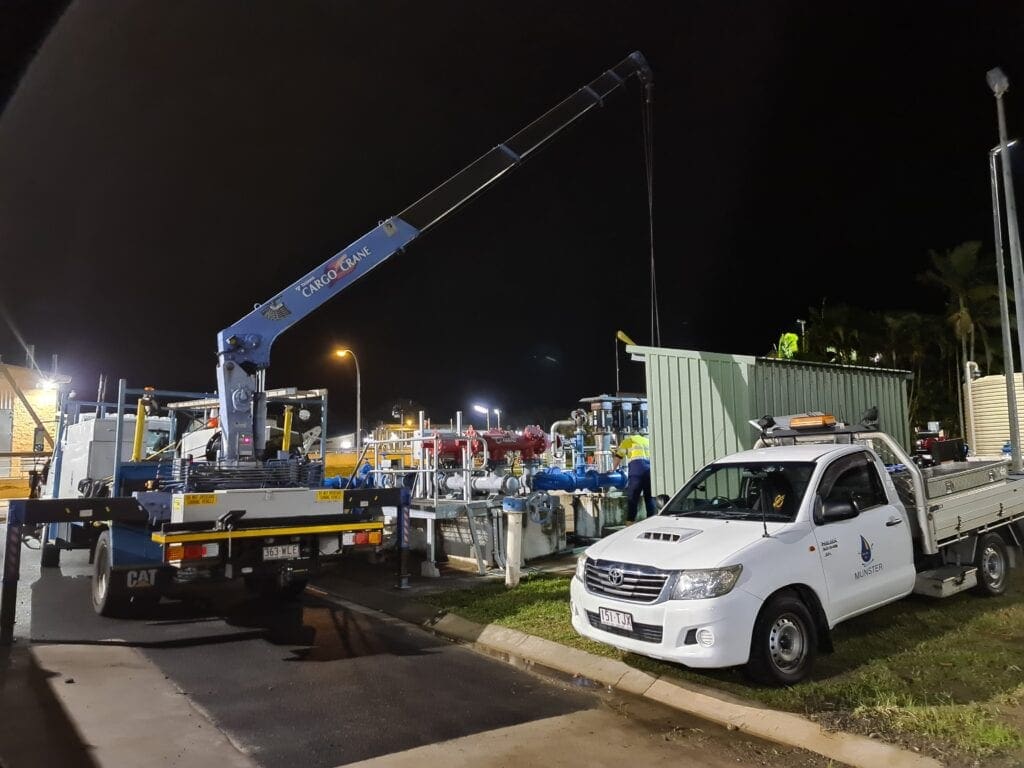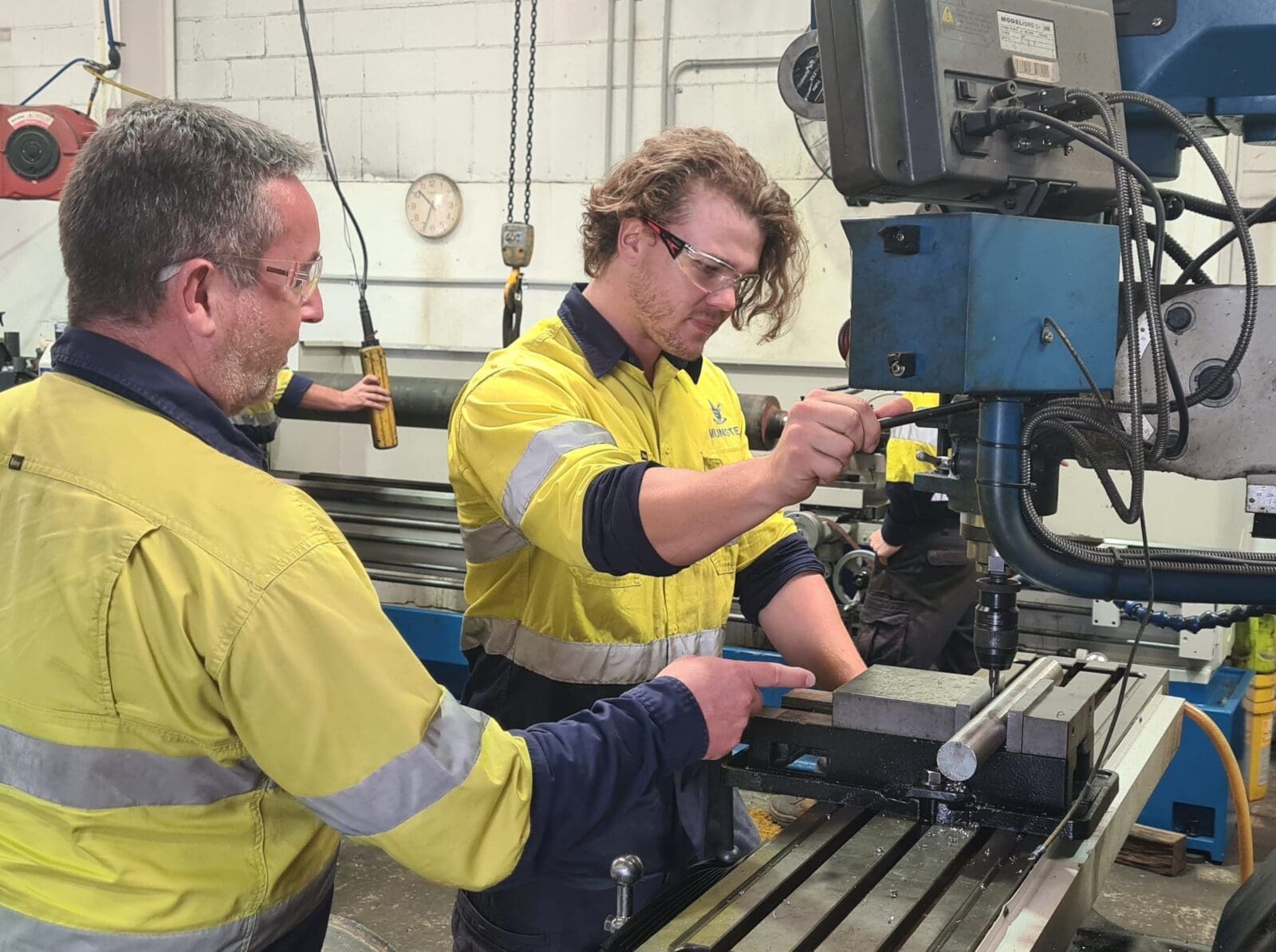 Munster have several fully operational workshops, which includes a machine shop, sandblasting, and painting booths, extensive motor, and no-load pump testing, and in-house motor rewinding facilities.
Our refurbishment services include:

Building Maintenance Services
Munster are the experts in the provision of building maintenance services. We deliver peace of mind by maintaining a safe, compliant, and professional environment for our clients, and their tenants. Our goal is to ensure that our clients' assets operate as efficiently as possible by minimising asset downtime, and maximising their useful life.
Our experienced maintenance teams are focused on delivering the highest quality of service, while ensuring absolute compliance with health, safety, and environmental standards. The Munster maintenance team can schedule and deliver programmed preventative, and statutory maintenance works, and support our clients, and their assets with our 24/7 reactive breakdown service capabilities.
Our Services: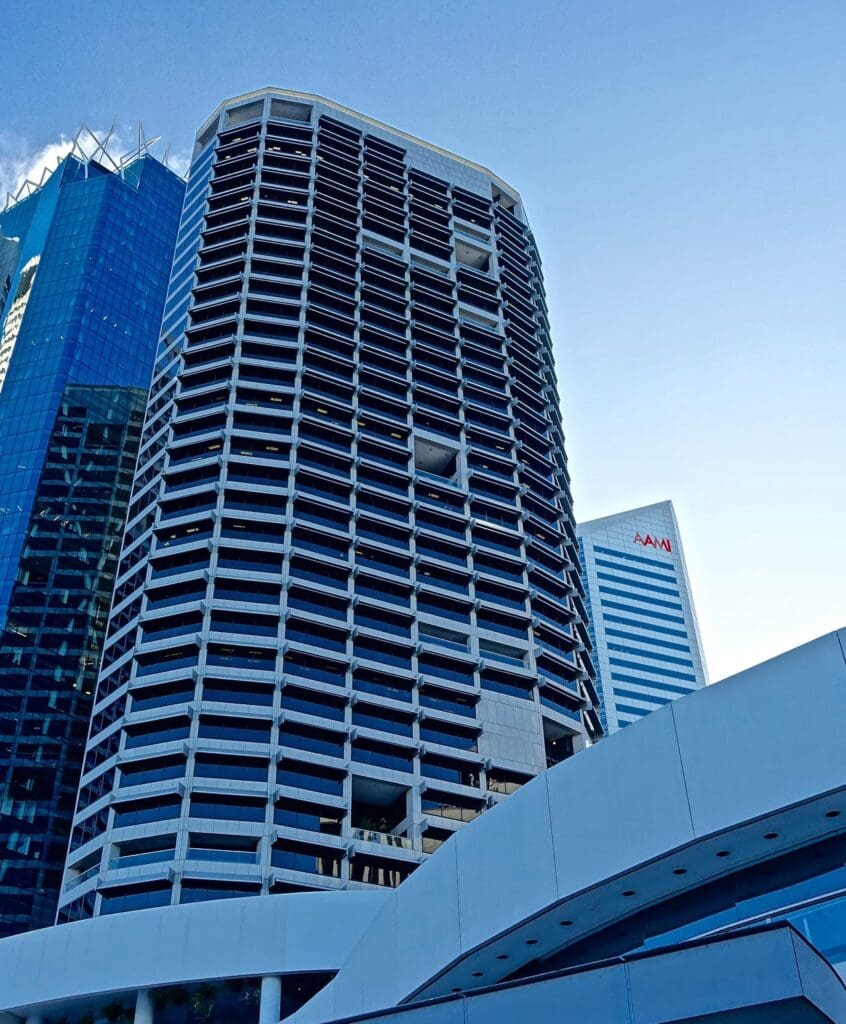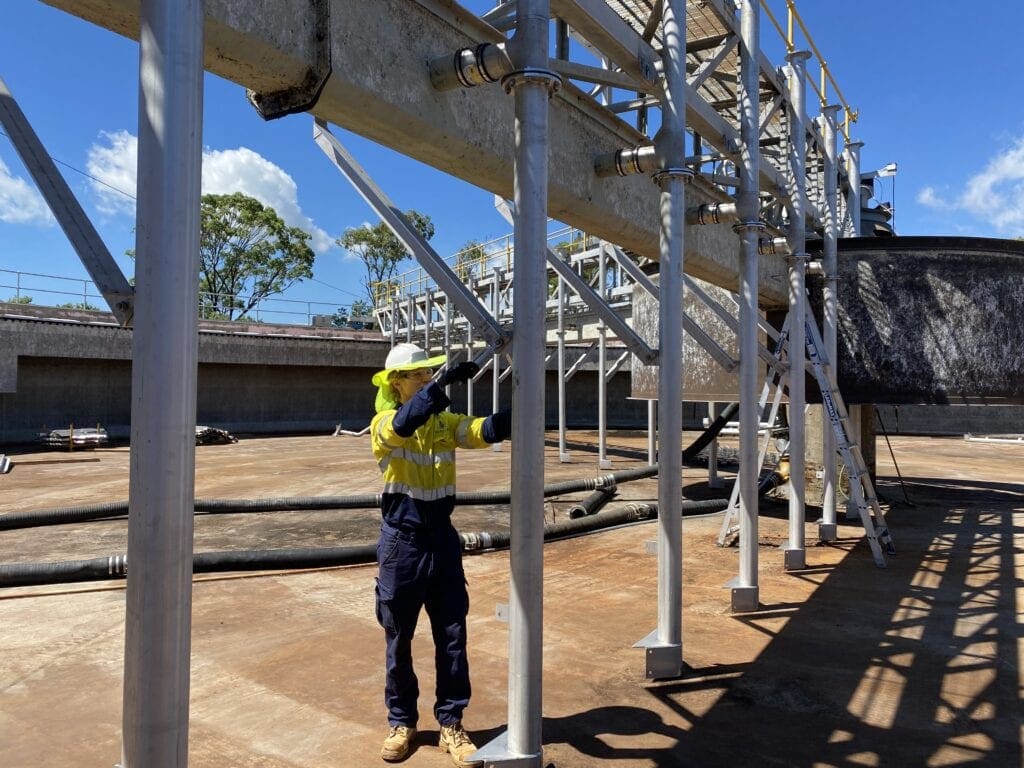 Our diverse range of Mechanical services are an integral element of Munster's services. Munster offers a range of mechanical services, utilised both in house in the delivery of our high-quality repair, and maintenance services, and independently to meet customer requirements. We have machining, and repair facilities to cover all the mechanical aspects of pump repair, and reverse engineering capabilities for obsolete, and long lead parts.

Munster provides a broad range of pump services in house or onsite to a variety of sectors. We carry out all types of plumbing installations, and repairs to the highest of industry standards. We are specialists in supplying, repairing, maintaining, installing, and commissioning all types of pumping equipment.
We service, repair, and maintain all makes, and models of pumps, control panels, systems, and their associated equipment. Munster source, and supply pumps from industry leading brands. Munster is a national platinum service partner for Hidrostal Pumps Australia who are a renowned, global pump manufacturer.
To achieve our clients pumping solutions Munster also provide our clients with access to a variety of pump manufacturing providers such as: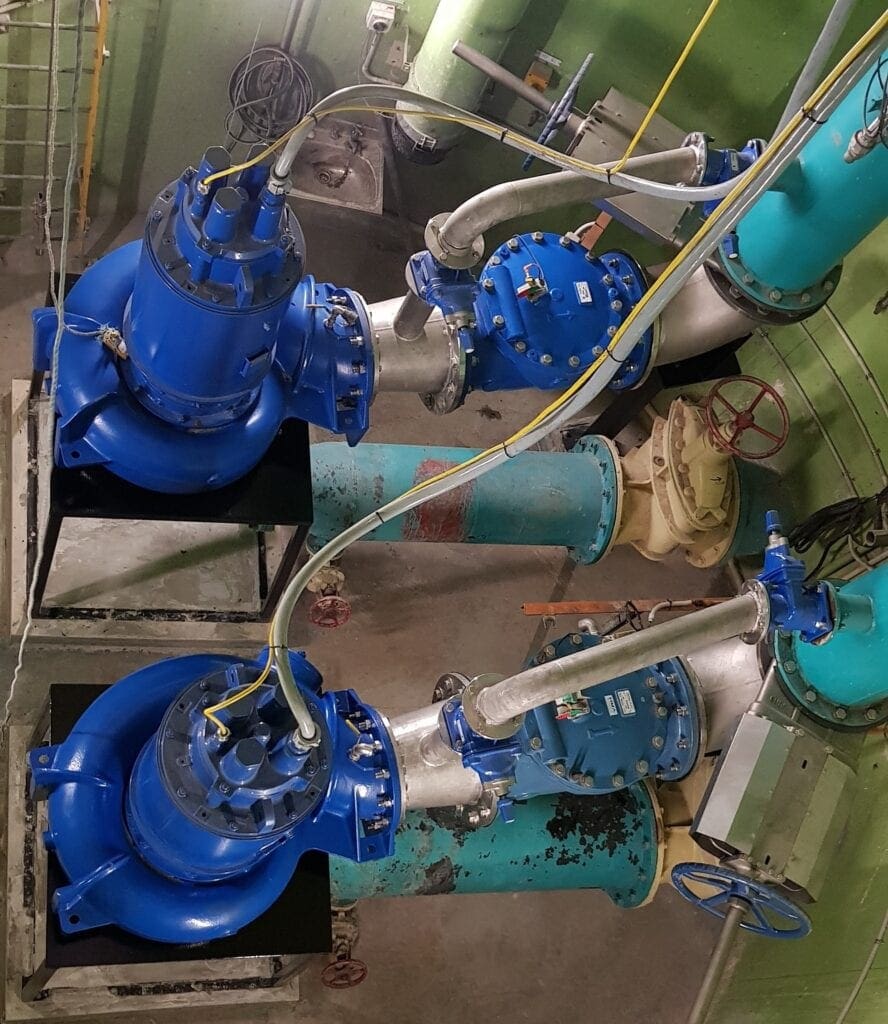 With such a diverse range of manufacturers, and products options, Munster aim to provide our customers with quality products at competitive prices.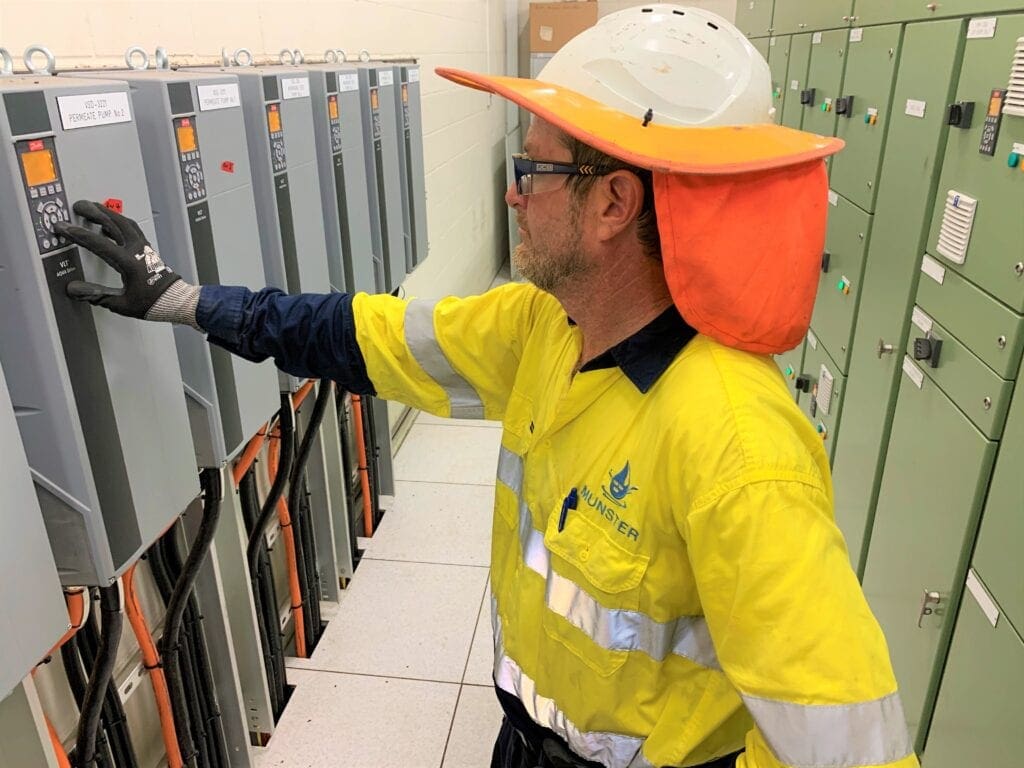 Munster is recognised as a leading provider of complex electrical services, solutions, and installations. We offer a comprehensive range of electrical services, provided either independently or packaged with other divisions to meet client needs. Our proven track record in designing, and installing industrial equipment includes switchboards, rotating machines, packaged plants, VSDs, instrumentation, PLCs, and HMI. Our team is fully isolation, and LOTO-trained, and outfitted with the latest calibrated test equipment.
Our electrical services include:
To achieve our clients motor solutions Munster also provide our clients with access to a variety of motor manufacturing providers such as:
With such a diverse range of manufacturers, and products options, Munster aim to provide our customers with quality products at competitive prices.
Munster provides a diverse range of customised, in-house fabrication from design, and manufacture, to on-site installation, and breakdown services. High-quality metal fabrication is of paramount importance at Munster, and our work is rigorously inspected before, and after fabrication. 
A complete range of steel sections can be fabricated, and supplied by our skilled metalworkers, and welders to meet client specific requirements. All sections can be cut to size, drilled, plated, and delivered in a finish to meet your specific requirements.
Our fabrication services include: